February 11, 2021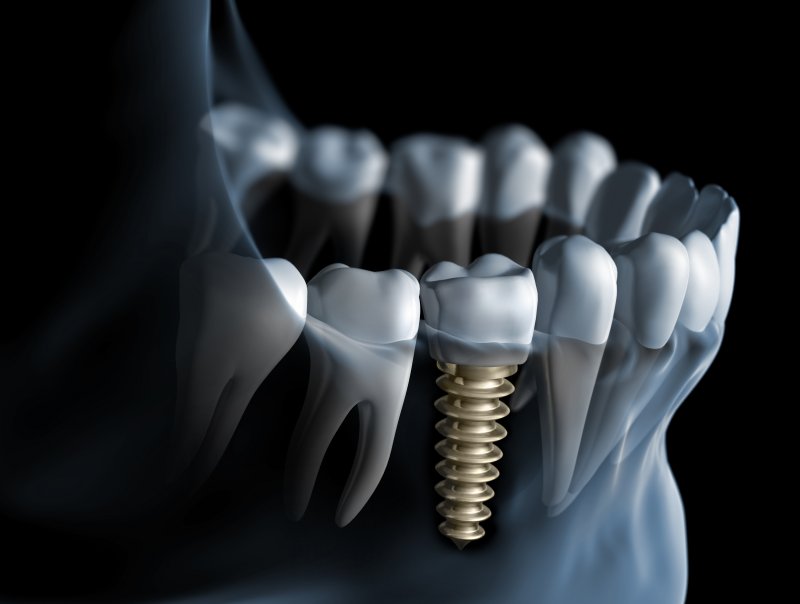 Whether you have dentures now or are only just exploring your options when it comes to tooth replacement, there is no denying that dental implants in Marble Falls have all sorts of great benefits. They are quite an investment, but they offer certain pros that you are unable to get with bridges or dentures. However, you may be wondering if they are really worth the upfront cost. Continue reading to learn more about the benefits of dental implants so you can decide if they are a worthwhile investment for you.
The Benefits of Dental Implants
You should know about what dental implants can offer you so that you can decide if they should be something that you invest in. Here are just a few of the many advantages:
More Comfortable: Your teeth shouldn't be causing you any discomfort. It is no secret that dentures don't quite feel like your natural teeth did. Fortunately, once dental implants completely heal, you may even forget that they are there. It will be like you have your natural smile again.
Easier to Maintain: With dentures, you need to stock up on adhesives and soaking solutions in order to keep them in optimal shape. For implants, you just care for them how you would with your natural teeth. Just brush, floss, rinse, and see your dentist for regular cleanings and checkups.
Zero Eating Restrictions: You will need to take it easy until your implants completely heal, but afterwards, you won't need to cut out any of your favorite foods. They restore up to 90% of your chewing power.
Long Life: Dentures need to be relined and replaced periodically, but dental implants can last upwards of 25 years or even the rest of your life with proper care. There truly are a permanent tooth replacement option.
Prevents Bone Loss: Dental implants are the only tooth replacement option out there that replace the root of the missing tooth, therefore stimulating the jawbone with regular chewing. This prevents the jawbone from being reabsorbed over time.
Are Dental Implants Worth the Cost?
A lot of the time, people are worried when they first discover the cost of dental implants, but you must think of them as an investment. Even though they may seem less affordable when you look at their upfront cost, you need to think about everything that you will save in the long run. Other replacements don't offer the same benefits, and you may even end up spending more on routine repairs and replacements over time. In the end, a lot of patients find that restoring the appearance and health of their smile is priceless.
If you still aren't sure if dental implants are right for you, the best thing you can do is talk with your dentist. They will be able to let you know if you'd make a good candidate. Together you can determine if they are something that you want to pursue.
About the Author
Dr. Gregory R. Sopel is an experienced dentist who has been working in the field for nearly 40 years. After attending the Tufts School of Dental Medicine, he pursued additional training through a General Practice Residency program as a member of the United States Army. He served his country for 27 years. If you are looking for the best tooth replacement option for you, Dr. Sopel would be happy to help. For more information on dental implants or to schedule a consultation, visit his website or call (830) 598-5474.
Comments Off

on Are Dental Implants Worth the Cost?
No Comments
No comments yet.
RSS feed for comments on this post.
Sorry, the comment form is closed at this time.