Cost of Dental Implants – Horseshoe Bay, TX
Invest in Your Smile, Boost Your Confidence
If you find it difficult to commit to dental implants because of their cost, we encourage you to give us a call directly anyway to set up a consultation. While many find the cost of dental implants in Horseshoe Bay to be the one thing holding them back, we wouldn't consider them an option if they didn't have the power to completely transform your smile and your life moving forward. If you've ever wondered what influences the cost of dental implants, keep reading or give implant dentist Dr. Sopel a call!
Types of Dental Implants
Depending on the number of implants you receive, you may pay significantly less or more on your final treatment. For example, paying to have a single implant and crown to cover it will be far more affordable than if you had several implants placed and a larger, more complex restoration attached (such as an implant-retained bridge or denture.) Furthermore, implants can come from different manufacturers and can be placed in multiple ways. As you begin your consultation with us, we'll be better able to determine your specific needs and what implant options are available to you.
What are the Stages of Dental Implant Treatment?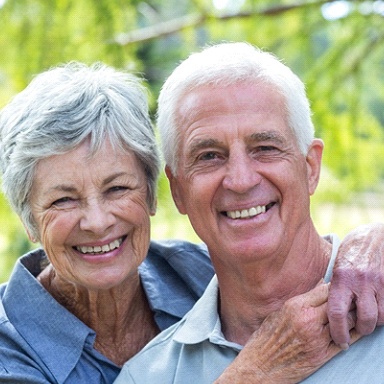 Keep in mind that you don't have to pay for dental implants in one lump sum. In fact, dental treatment occurs over several months and involves multiple phases of care, each of which come with their own unique cost. This way, you can plan your finances as you go and pay for one treatment at a time. Keep in mind that not all of these services are necessary, it just depends on what your specific needs may be. However, the treatments to keep in mind include:
Bone grafts
Extractions
Gum disease treatment
Implant surgery (mandatory)
Abutment placement (often required)
Design and placement of the permanent restoration (mandatory)
Are Dental Implants Worth the Investment?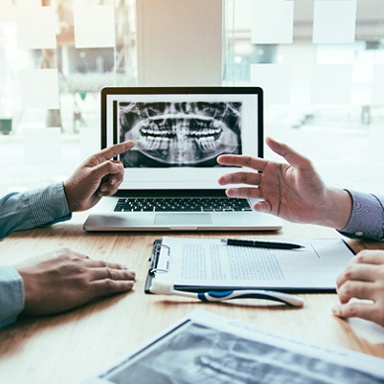 When it comes to long-term tooth replacement, we absolutely believe that dental implants are worth the investment. Not only can you expect decades of function and reliability, but your smile will look incredibly natural along the way! In fact, because you aren't paying for replacement restorations as often as you would be for dental bridges and dentures, you're saving money in the long-term. Plus, when you're able to eat your favorite foods without worry, including tough or crunchy foods like apples or steak, your entire perception of the world (and your diet) changes quite dramatically!
Does Dental Insurance Cover Dental Implants?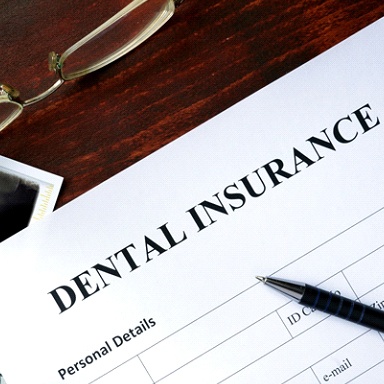 In most cases, your dental insurance company won't offer coverage for the actual placement of the dental implant. However, some policies do tend to offer at least partial coverage for preparatory treatments (i.e. bone grafts, gum therapy) and/or the final restoration that sits on top of your prosthetic. In the event that your dental insurance is not enough to pay for your dental implants, we always encourage patients to take a closer look at CareCredit financing or join our in-house dental membership plan, which provides discounts on procedures at our office.