Clearcorrect Clear Aligners® – Horseshoe Bay, TX
Straighten Your Smile with Comfort & Confidence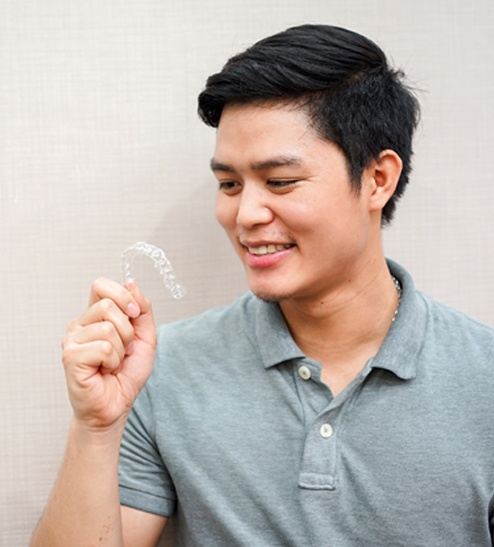 Have you been prolonging orthodontic treatment because of the appearance and hassle that traditional braces can cause? Thankfully, Dr. Gregory R. Sopel has the answer: Clearcorrect Clear Aligners clear braces. These removeable, smooth, clear plastic aligning trays can give you the same results as braces without their noticeable appearance. Plus, Clearcorrect Clear Aligners has many other advantages over other options like treatment time and comfort. Keep reading to learn more about Clearcorrect Clear Aligners in Horseshoe Bay and whether or not you're a good candidate.
Why Choose Horseshoe Bay Dental for Clearcorrect Clear Aligners?
Experienced dentist and staff
Digital impression system
Comfortable & convenient office
What is Clearcorrect Clear Aligners?
Clearcorrect Clear Aligners treatment involves the use of a series of clear aligning trays that are designed to gradually shift your teeth into a straight and healthy position. Made of clear, smooth plastic, this orthodontic treatment is as comfortable as it is discreet. During a consultation with Dr. Sopel, he will take special images and impressions of your smile to design your customized series of trays. You'll wear your aligners for 20 to 22 hours a day, switching them out for the next in the series about every 2 weeks. This treatment process will typically last between 8 and 18 months. Once your teeth have been completely aligned, we'll provide you with a retainer to ensure that your results are permanent.
The Benefits of Clearcorrect Clear Aligners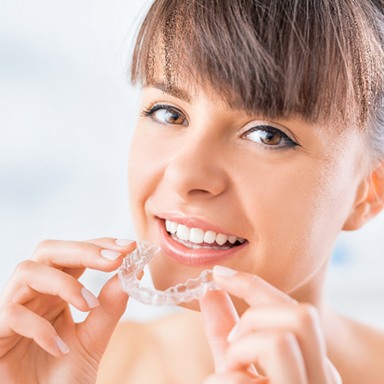 Many patients are choosing Clearcorrect Clear Aligners clear braces over traditional orthodontics because of their unique advantages, including:
Appearance: Unlike obvious bracket and wire braces, Clearcorrect Clear Aligners is clear, allowing patients to straighten their teeth without anyone noticing.
Comfort: Made of smooth plastic and completely removeable, Clearcorrect Clear Aligners aligners are comfortable to wear and won't cut the inside of your mouth like traditional braces.
Speed: The treatment time is usually between 8 and 18 months, which tends to be much faster than braces.
Function: Clearcorrect Clear Aligners is completely removeable, which allows you to eat anything you want without worrying about damaging your orthodontics. Just be sure to clean your teeth before putting your aligners back in.
Confidence: Without worrying about metal braces in your mouth, you can navigate through your personal and professional lives with confidence and positive self-esteem.
Who is a Good Candidate for Clearcorrect Clear Aligners?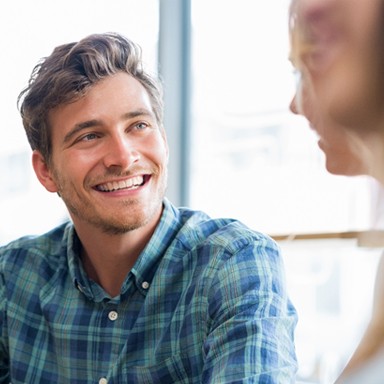 The best way to know if Clearcorrect Clear Aligners is right for you is to visit our office for a consultation. Dr. Sopel will carefully examine your mouth before recommending Clearcorrect Clear Aligners treatment. Typically, those who could benefit from Clearcorrect Clear Aligners:
Have mild to moderate misalignment
Don't have severe bite problems
Are committed to the treatment plan
Are committed to a good oral healthcare routine
Because of these factors, Clearcorrect Clear Aligners tends to work better for older teens and adults. Younger patients often lack the responsibility or organization to keep up with their treatment plan. If you or a family member is looking for a straight and healthy smile, contact our office today to get started!