Meet Our Dental Team in Horseshoe Bay
Behind our team's friendly faces lies decades of cumulative dental experience. In addition to making sure your appointments run on time and are well-organized, they'll also help you feel right at home starting at your very first visit. Our dental team in Horseshoe Bay is always willing to go above and beyond for our patients, to the point that if you ever need a ride to our dental office, they'll be more than happy to give you one! To learn more about our fantastic staff, read on below.
Gloria, Finance/Insurance Coordinator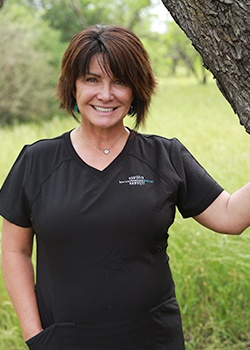 Gloria finds it so gratifying to work with the Horseshoe Bay Dental team and enjoys constantly learning in order to provide patients with the best experience and quality of care possible. She studied at Northern Essex College and has her Associates of Science in Physical Therapy. In the past, she's worked as a medic in the United States Army and an operating room attendant.
Outside of the practice, Gloria is the proud mother of three grown children. She spends her free time skiing, hiking, and playing golf. She also used to show reining horses, which is one of her all-time favorite experiences!
Diana, Dental Assistant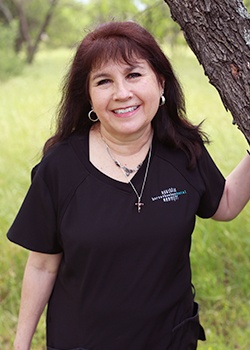 Diana originally hails from Ingleside. She is a Registered Dental Assistant and certified in nitrous oxide monitoring. What she enjoys most about her position is being able to help people learn so much about the importance of dental health!
Outside of work, Diana spends lots of quality time with her four grown children, seven grandchildren, and one special great-grandchild. She also enjoys crocheting, cross stitching, watching movies, and reading a good book. She considers herself a very loyal and caring person.
Mika, Dental Assistant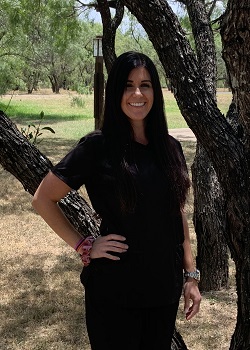 Tara, Registered Dental Hygienist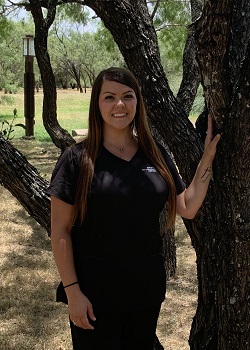 -->
Jed, Office Manager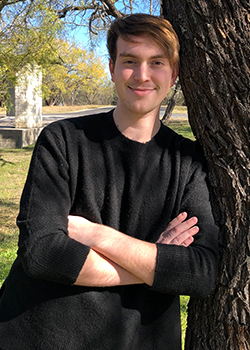 As one of our newest additions to the team, Jed enjoys meeting both our existing and new patients and building trusting relationships with them every day. After graduating from Faith Academy in Marble Falls, he attended the University of Iowa, where he majored in communications.
Originally from Spicewood, TX, Jed enjoys reading and writing and spending time with his mom, dad, and two sisters. An interesting fact about Jed is that his shoulders are double jointed, so he can bring his arms all the way around his body and step through them.