Porcelain Veneers – Horseshoe Bay, TX
Hiding Chips, Cracks and Stains
Maybe you've noticed that lately your smile is looking a lot less white than it used to, or maybe your teeth have just become worn down over the years. These little imperfections can leave you feeling self-conscious, but they don't have to! With porcelain veneers, Dr. Sopel can cover multiple dental flaws at once, leaving you with a much more dazzling grin. If you think it's time for a complete smile makeover, contact Horseshoe Bay Dental today to schedule a consultation.
Why Choose Horseshoe Bay Dental for Porcelain Veneers?
Stain-resistant, durable material
Personalized treatment corrects many cosmetic flaws at once
Honest and gentle care from a trustworthy dentist
What are Porcelain Veneers?
A veneer is a very thin shell that's attached to the tooth's front surface with dental cement. Each veneer is customized according to the patient's needs; for instance, the shading may be altered so that the shells look natural in the mouth. In most cases, veneers are offered as a solution when there are many changes to be made and other cosmetic procedures – such as dental bonding – wouldn't be enough.
Who is a Good Candidate for Porcelain Veneers?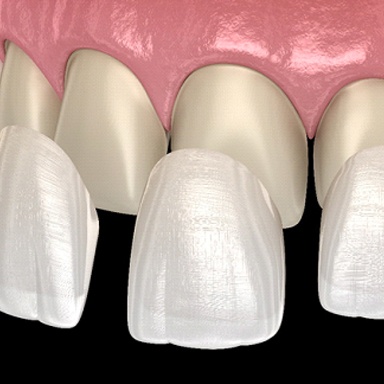 Some of the cosmetic problems veneers can correct include:
Tooth discoloration due to severe stains (such as those caused by tetracycline) or age wearing the enamel
Worn down, chipped or broken teeth
Tooth misalignment
Gaps
Irregularly shaped teeth
Of course, since veneers are attached directly to the tooth, you'll need to make sure you're in good oral health before you can have the procedure done. That means taking care of issues like cavities, gum disease and plaque buildup. Also, grinding or clenching your teeth at night could damage your veneers; if you suffer from this condition, a night guard can help.
The Porcelain Veneer Process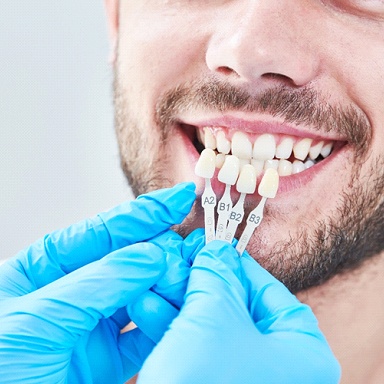 Once you've decided to get porcelain veneers, there'll be a few preparations to take care of. First, a very small amount of enamel is removed from the appropriate teeth. Afterwards, Dr. Sopel will create impressions of your mouth that will be used to create and customize your veneers. This might take a few weeks, so you might receive temporary veneers in the meantime.
Once everything's ready, it's time for the bonding step. After polishing and cleaning the tooth, Dr. Sopel will attach the porcelain shell via cement that will be hardened by a special light. After final adjustments, you'll have a new, improved smile to enjoy!
Benefits of Porcelain Veneers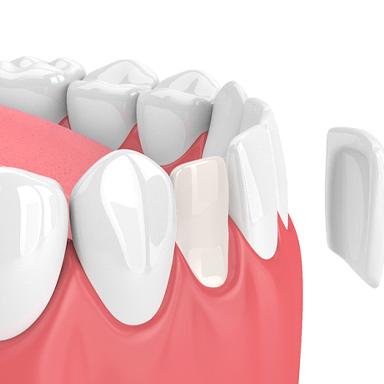 There are many advantages of hiding chips, cracks and stains with porcelain veneers. For example:
Natural-Looking: Your personal veneers will be designed to blend in with your other teeth; most people won't notice the difference!
Stain Resistant: Unlike tooth enamel, porcelain isn't porous, so it's a lot harder for veneers to become discolored.
Durable: Veneers can last 10 years or longer if you take good care of them.
Easy Maintenance: Just brush and floss like you normally do, and don't forget to come in for your checkups!