October 27, 2020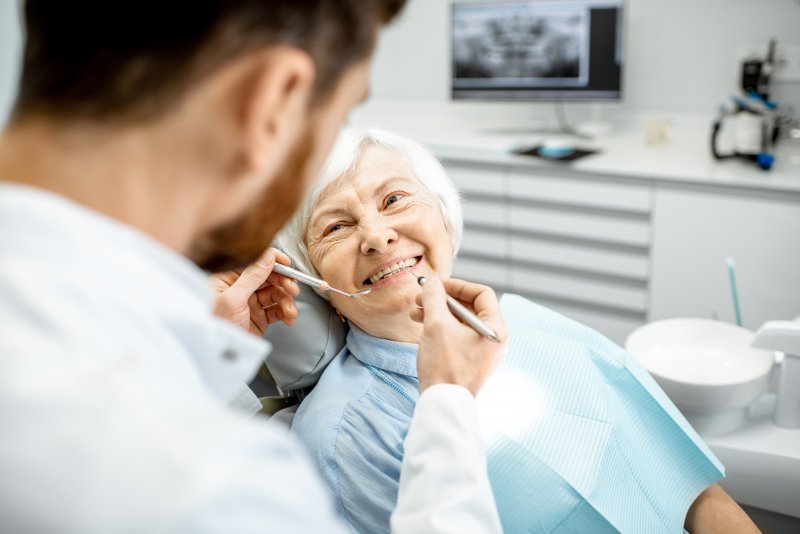 Dental implants are a state-of-the-art tooth-replacement option that has helped countless patients with one or more missing teeth. Today, this popular procedure holds an impressive 95% success rate and is the only solution that stimulates the jawbone to prevent deterioration. So, it's not surprising that patients who are missing one, a few, or an entire arch of teeth are curious if they are a good fit for dental implants in Horseshoe Bay. If you have found yourself wondering something similar, then read on for four qualities of a good candidate.
#1. Adequate Bone Density
While dentures rest against your gums for support, dental implants are inserted directly into your jawbone for unparalleled durability. Therefore, if a candidate does not have an adequate amount of bone density to successfully hold the implant in place, they may not be a candidate. Fortunately, patients who initially are told "no" can undergo a bone graft to restore their jawbone or opt for a different tooth-replacement alternative, like implant-retained dentures.
#2. Healthy Gums
Did you know your gums play a crucial role in keeping your teeth in place? If they are compromised by gum disease or tobacco use, they leave patients vulnerable to dental implant failure in the short and long-term. In this case, your dentist will recommend completing treatment, like periodontal therapy, to get your gums in pristine condition before the procedure.
#3. Commitment to Good Oral Care
Compared to other tooth replacement solutions, dental implants are relatively low maintenance. After all, they can be cleaned and cared for properly by simply brushing and flossing them like your regular teeth. However, if a potential patient is unable or unwilling to commit to a good oral care regimen, then they will not be eligible for dental implants. Otherwise, an infection can develop around the implant site, causing the dental implant to become loose or fall out.
#4. No Poor Dental Habits
Although dental implants are made of high-quality, durable material, they are not indestructible. Using tobacco products, drinking alcohol excessively, and regularly opening things with your teeth are just a few poor dental habits that can disrupt the cleaning process and compromise your dental implants. So, if you are serious about restoring your smile, you should put a plan in place to quit these bad dental behaviors before, during, and after your procedure.
If one or more missing teeth are negatively impacting your confidence or ability to chew, then dental implants may be the solution you've been looking for. If you meet the above qualifications or need some help getting there, don't hesitate to schedule an appointment with your dentist today.
About the Author
Since graduating from Tufts School of Dental Medicine, Dr. Gregory R. Sopel has spent the last 30+ years using the latest technology and a patient-centered approach to care to help his patients achieve optimal oral health and beautiful smiles. His dedication to dental excellence and passion for his craft allows him to rebuild his patients' smiles with everything from dental implants to full mouth reconstructions. If you are interested in replacing one or more missing teeth, visit his website or give him a call at 830-598-5474.
Comments Off

on 4 Qualities of a Good Dental Implant Candidate
No Comments
No comments yet.
RSS feed for comments on this post.
Sorry, the comment form is closed at this time.