August 31, 2020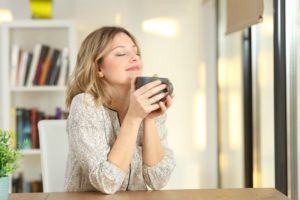 It's common knowledge that there are plenty of popular beverages that can increase your risk of developing cavities. However, did you know that there are some that can help you prevent tooth decay as well? In fact, recent studies have discovered that there are a few unexpected drinks that can help prevent this common oral health issue from developing. Read on as your dentist near Marble Falls reveals two popular beverages that can help you keep tooth decay at bay.
Green Tea
Green tea is well-known for its variety of health benefits. This popular beverage is brimming with antioxidants, polyphenols, and other compounds that can help keep the body healthy. While it's commonly used to encourage weight loss and proper circulation, it has a variety of positive effects on the wellbeing of your mouth as well.
Several components of green tea have been shown to control infection and inflammation in the gum tissue. These properties neutralize acids and combat bacteria that are responsible for tooth decay. What's more, numerous studies worldwide indicate that regularly drinking green tea reduces oral bacteria, encourages healthy teeth, and lowers risk of bad breath, gum disease, and oral cancer.
Coffee
Studies show that coffee can provide more than just a much-needed boost in the mornings. Black coffee contains an array of important nutrients like riboflavin, manganese, and potassium, which are linked to a reduced risk of Type 2 Diabetes, an increase in metabolism, and improved physical and cognitive performance.
Some of its components are especially effective against tooth decay. Coffee contains antibacterial properties that specifically target the bacteria responsible for cavity formation. Additionally, its antiadhesive properties make it more difficult for plaque to buildup on your teeth, which further lowers your risk.
Protecting Your Pearly Whites from Stains
Despite their benefits, both coffee and tea can also lead to problems for your teeth. Both are highly acidic, usually full of sugary sweeteners, and are sipped on throughout the day, which are all factors that increase your risk of cavities and discoloration. Thankfully, you can still enjoy these beverages and their health benefits if you drink them carefully:
Drink your green tea and coffee black, or with sugarless sweeteners.
Protect your enamel by drinking your tea or coffee through a straw.
Finish your beverage within a reasonable timeframe and drink plenty of water afterwards.
A warm cup of green tea or coffee is an excellent way to start your day. With a little forethought, these beverages can even help lower your risk of cavities!
About the Author
Dr. Gregory Sopel of Horseshoe Bay Dental has nearly 40 years of experience providing excellent oral health care all over the world. He's proud to offer a variety of dental services using state-of-the-art dental technology to the smiles of Horseshoe Bay, Marble Falls, and the surrounding communities. With a research-based approach to oral health care, he ensures that every technique and material he uses in his practice are backed by rigorous scientific testing. If you'd like to learn more about how green tea and coffee impact your oral health, feel free to contact him via his website or at (830) 598-5474.
Comments Off

on 2 Drinks That Help Fight Off Cavities
No Comments
No comments yet.
RSS feed for comments on this post.
Sorry, the comment form is closed at this time.