May 18, 2020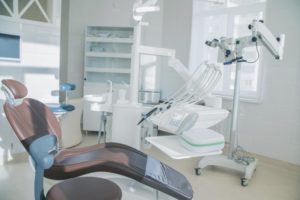 Many aspects of our lives that we once took for granted have been changed by the COVID-19 pandemic. Familiar activities like getting groceries, connecting with family, and visiting your dentist all look a little different now in order to keep everyone healthy. Your dentist near Marble Falls has implemented a series of extra infection control protocols to keep you safe while you get the same excellent dental care you always have. Here's what you can expect before, during, and after your first appointment with them when they reopen.
Before Your Dental Appointment
Your dental team is working tirelessly to safeguard your wellbeing before you even arrive at the office. Each team member has their temperature checked every day and they have completed additional COVID-19 awareness and prevention training as well. When you call to make your appointment, you may notice that you are offered fewer options. This is due to sequenced patient scheduling, which allows for more time between visits for coming, going, and cleaning.
During Your Appointment
As soon as you walk into the dental practice, you'll notice the low hum of new HEPA air filters and the glint of recently installed clear barriers. You may also recognize that the magazines, toys, and several chairs have been removed from the reception area as well. These measures all work to minimize the spread of any potentially infectious particles. Next, you can expect to:
Sterilize your phone in the UV Smartphone Box.
Disinfect your hands with hospital-grade sanitizer.
Rinse your mouth out with an anti-microbial rinse.
These steps minimize the risk of bringing any germs inside the practice with you. When it's time for your treatment, your dentist may be wearing a few items you haven't seen before, like N95 & ASTM level 3 masks and face shields. These pieces of personal protective equipment are designed to help keep both you and your dental team safe and healthy.
After Your Appointment
Once you leave the treatment room, it is thoroughly cleaned. The countertops, sink, doorknobs, switches, trays, and dental chairs are washed with soap and water to remove any debris, then cleaned with a hospital-strength disinfectant to kill any lingering microorganisms. Used tools and PPE that are disposable are safely thrown away and reusable dental instruments are completely sterilized with heat and pressure before the next patient arrives. After regular cleaning throughout the day, the entire office is cleaned top to bottom every night. If you begin to experience any symptoms of COVID-19 like fever, dry cough, or shortness of breath within 14 days of your appointment, let your dentist know right away.
The COVID-19 pandemic may have changed the way your normal dental visits look, but it hasn't changed your dentist's dedication to your safety. If you need to visit them for dental care, you can feel confident that they are prepared and able to keep both you and your smile healthy.
About the Author
Dr. Gregory Sopel of Horseshoe Bay Dental has nearly 40 years of providing excellent, comfortable, and personalized dental care. He and his talented dental team have always been proud to meet the high standards of sanitation set forth by the American Dental Association and the Centers for Disease Control and Prevention. To keep his patients, staff, and the community of Horseshoe Bay, Marble Falls, and the surrounding communities safe, he has added 23 additional steps to his normal infection control processes. His goal is to add peace-of-mind to the friendly, excellent dentistry you've come to expect, so feel free to reach him with your questions or concerns via his website or at (830) 598-5474.
Comments Off

on What to Expect at Your Dental Appointment After COVID-19
No Comments
No comments yet.
RSS feed for comments on this post.
Sorry, the comment form is closed at this time.