March 27, 2020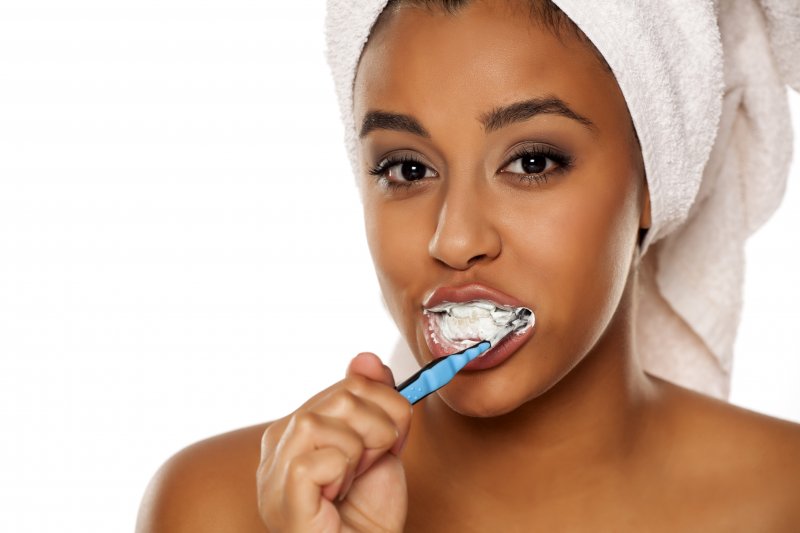 You're diligent about visiting your dentist for checkups and cleanings, but with the COVID-19 outbreak, most practices around the country are only providing emergency dental care. Thus, you may be worried about having a decline in your oral health since you won't be able to visit for preventive dentistry. Your dentist in Marble Falls says there are ways for you to maintain the health of your teeth and gums until you can get in for another appointment. Read on to get some helpful and easy-to-follow tips!
Brush and Floss More Often
At a minimum, you should be brushing and flossing two times a day. While your dentist is temporarily closed for non-essential care, one way to fortify your dental health is to perform oral hygiene more often. To see the maximum benefits, consider brushing and flossing after every meal. This will keep oral bacteria at bay and limit the growth of plaque. As an added benefit, you'll also be contributing to maintaining excellent overall health.
Monitor Your Sugar Intake
Oral bacteria absolutely love sugar. Thus, the more you eat, the more debris will be left behind to contribute to plaque growth. The simplest way to prevent the adverse effects that can arise is to monitor how much sugar you're consuming. The leading offenders are sodas, juice, candy, dessert items and processed foods.
Eat More of These 3 Key Nutrients
By eating the right foods, you can get more of these three key oral health-friendly nutrients:
Calcium – Promoting strong teeth and bones, this can be found in milk, yogurt, cheese, canned salmon, almonds and dark leafy vegetables.
Phosphorous – An excellent building block in the growth of bone cells, phosphorous can be found in eggs, fish, lean meat, dairy, nuts and beans.
Vitamin C – Citrus fruits like lemons, oranges and tomatoes, and vegetable choices like peppers, broccoli, potatoes and spinach are excellent sources of vitamin C. While promoting gum health, this key nutrient also aids in the prevention of oral cancer.
Drink More Water
If you're spending more time at home, you may feel the urge to eat more than normal. That doesn't necessarily mean that you're hungry. Many times, the brain can send false hunger signals when you're dehydrated. So before giving in to the desire to graze, consider drinking a glass of water. Not only will it limit the amount of debris that could cause plaque growth, but it can also help to flush away any lingering oral bacteria.
Turning Lemons into Lemonade
While these are tough times for everyone, there are ways to turn these "sour-lemon" moments into lemonade. By implementing the above suggestions, you can still maintain excellent oral health while sheltering in place. And soon, you can get back to visiting your dentist on a regular basis.
About the Author
A graduate of Tufts School of Dental Medicine, Dr. Gregory R. Sopel has nearly 40 years of experience as a dentist. While helping patients achieve the best in dental health, he also served his country for 27 years in the United States Army. As soon as the COVID-19 crisis is defeated, Dr. Sopel will be available to once again provide the superb care that he's known for at Horseshoe Bay Dental. He can be reached for more information through his website.
Comments Off

on If You're Worried About Missing Dental Visits, Do This
No Comments
No comments yet.
RSS feed for comments on this post.
Sorry, the comment form is closed at this time.