January 5, 2020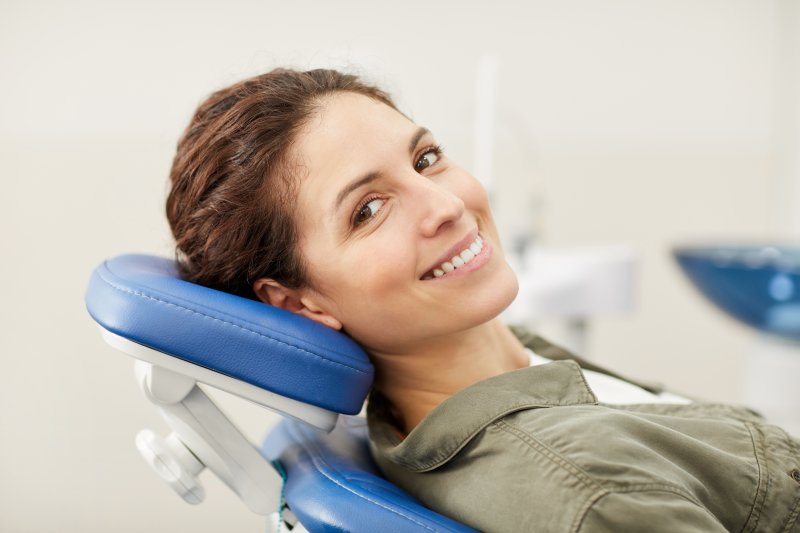 You've heard it before that dental checkups and cleanings should occur every six months. That means you have 12 months out of the year to see your dentist in Marble Falls twice. While you might be thinking, "Why is it so necessary that one of these visits be early in the year?" the reasons are many. In fact, to help you better understand this mindset, here are a few reasons why seeing your dentist early on can prove extremely beneficial.
Prevent Problems From the Start
Instead of waiting for a problem to occur, seeing your dentist early in 2020 will set you up for success for the rest of the year. Not only will be able to thoroughly check your oral cavity for signs of tooth decay, gum disease, cavity development, bite alignment issues, and oral cancer, but his team will effectively remove plaque and tartar buildup from around your gum line, thus, reducing your risk for periodontal disease.
Treat Dental Issues in Plenty of Time
Starting January 1, your dental insurance benefits reset. This means you have an entire calendar year to maximize your plan and get the most out of your policy. If a problem occurs early on, this gives your dentist plenty of time to treat it and get you back on track toward better oral health. When waiting until the last minute to address your particular dental issue, you can not only make your current situation worse because you put it off, but you can face losing your benefits because they expired.
Achieve a Healthy Smile in the Beginning
A new year often brings changes and various opportunities. Whether it is moving to a new city, starting a new job, or just working on making self-care a priority, there's no better way to gain the confidence you need than with a healthy smile. By letting your dentist kick off the year treating your teeth and gums and giving the care and attention they deserve, you can feel good about the way you look and ultimately, exude the confidence you need to move forward with a "new you" this year.
So, don't wait around until summer or fall to see your dentist. Kickstart 2020 with a trip to the dentist's office and let the professionals give you the smile you deserve.
About the Author
Dr. Gregory R. Sopel attended St. Anselm's College for his undergraduate degree. He then went on to Tufts School of Dental Medicine and achieved his doctorate. After graduation, he pursued a General Practice Residency program while in the United States Army, working at Irwin Army Hospital in Fort Riley, KS. He spent 27 years in the military, and he served as a Lieutenant Colonel. Dr. Sopel is a proponent of conservative dentistry, and his main goal is to help his patients protect their natural teeth for as long as possible. Offering preventive services, he and his team look forward to helping you achieve a brighter, more beautiful smile. To learn more, contact us via the website or by calling (830) 598-5474.
Comments Off

on Why Schedule a Dental Visit Early in the Year?
No Comments
No comments yet.
RSS feed for comments on this post.
Sorry, the comment form is closed at this time.