October 24, 2019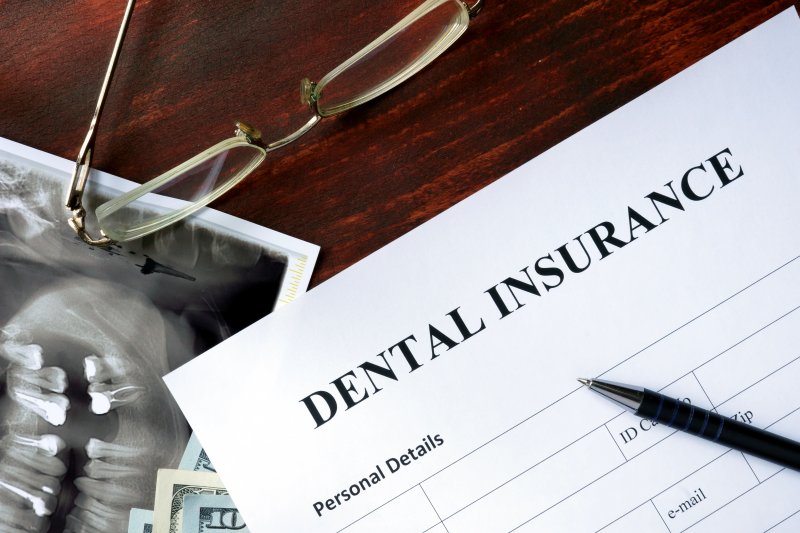 Does your dental insurance plan run on the traditional calendar year? If it does, you're running out of time to maximize the benefits you've paid for. These benefits could potentially save you hundreds of dollars in dental care, but they'll reset once 2020 arrives. If you want to get the most out of your policy, here are 4 reasons why you should call your dentist in Marble Falls today and start scheduling any additional treatments you need.
1. Paid-For Premiums
It almost goes without saying that if you have paid for your dental insurance, you should use it if you want to get your money's worth! If nothing else, you should at least use your benefits to get two dental cleanings and checkups each year. In the long run, these basic preventive treatments will decrease your risk for cavities and gum disease; they will also allow your dentist to find warning signs of potentially severe health issues like oral cancer as soon as possible. Since dental problems typically get worse over time, using your benefits for preventive care now will save you from having to pay for root canals, periodontal therapy and other treatments later.
2. Using Up the Yearly Maximum
There's a certain amount of money that your policy will provide for dental work every year. In most cases, any unused money will not rollover into the new calendar year. That means if you don't want to leave this money on the table, you'll need to use it as soon as possible.
3. Meeting the Deductible
As you're probably aware, you have to pay your dentist a certain amount of money known as the deductible before your insurance carrier pays for anything. Said deductible is reset at the end of the year – meaning you'll have to pay it again! Thus, to keep your out of pocket costs to a minimum, it's better to use your benefits now instead of later.
4. Possible Fee Increases
Unfortunately, your dentist may need to raise their rates at the beginning of the year; it might be due to an increased cost of living, or it may be necessary to cover all the expenses (such as materials and equipment) necessary to run the practice. As a result, your copay – the amount you pay in addition to what the insurance company pays – could go up as well. Why take that chance when you still have this year's benefits to use?
Have you had all your preventive checkups this year? Is there some dental treatment you've left unfinished? Is there some procedure that could protect your oral health for the long term? Contact your dentist in Horseshoe Bay today and see how you can still use your dental insurance benefits to keep your smile glowing.
About the Author
Dr. Gregory R. Sopel has nearly 40 years of oral healthcare experience and continually makes sure he's utilizing the latest techniques and technologies. At his practice, Horseshoe Bay Dental, he's happy to accept all dental plans – both in and out of network. To schedule a checkup or ask about other services, visit his website or call (830) 598-5474.
Comments Off

on 4 Reasons to Use Your Dental Insurance Benefits Before It's Too Late
No Comments
No comments yet.
RSS feed for comments on this post.
Sorry, the comment form is closed at this time.