April 17, 2019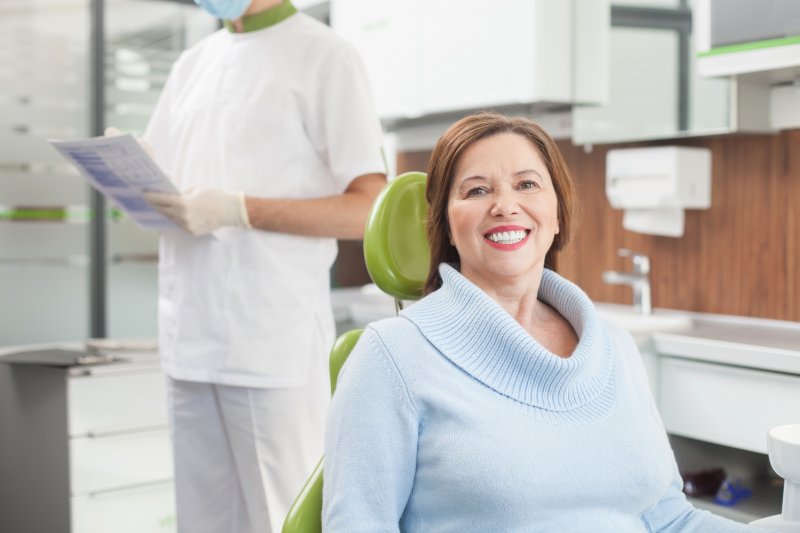 You're so busy rushing around that you quickly glance at the calendar and realize you have a dentist appointment first thing tomorrow morning. Time has slipped by, and you're panicked. Since it's been some time since your last regular appointment, you're a bit unfamiliar with what to expect. If this sounds familiar, there's no need to worry. Going to the dentist shouldn't be a scary experience or even a concerning one. Let a dentist in Horseshoe Bay explain what you can expect during your next visit, and hopefully, your mind will be at a bit more ease.
The Routine Checkup
Any good dentist believes in the importance of preventive dentistry. Catching any problems in its early stages or even before it begins is paramount to maintaining good oral health. This is why so many dentists encourage their patients to keep their regularly scheduled six-month appointments. If you, like so many others, have let time slip by and haven't seen a dentist in quite a while, here's a brief recap of what you can expect.
Health History
You'll want to make sure your records are updated with the most recent information. If you've moved, changed insurance companies, or are taking new medications, you'll need to make sure to let your dental office know. These are all important bits of information that can play a role in any future treatment plans your dentist may need to create for you.
Thorough Cleaning
Once you're in the dentist chair, you can expect the dental hygienist to begin the process of cleaning your mouth. Using specialized instruments, the hygienist will remove any plaque and tartar that exists below the gum line. This helps to prevent gum disease, cavities, tooth decay, bad breath, and any other mouth infections or diseases. In addition, they will floss and polish your teeth, giving them that shiny, refreshed feeling.
Complete Examination
A thorough cleaning isn't the only thing you'll have done at your regular checkup. With so many dentists strongly urging their patients to receive oral cancer screenings, you can bet your dentist will be performing a complete examination of your teeth, gums, mouth, neck, jaw, and throat. They will be checking for signs of oral cancer or any other problems such as TMJ. Especially when it comes to oral cancer, early detection is vital for successfully treating the disease.
Taking X-rays
If your dentist believes it's necessary, you will have X-rays during your visit. This allows the dentist to see any problems that may exist below the gum line or are difficult to see with the naked eye. It makes it easier to detect damaged areas, impacted teeth, abscesses, cysts, as well as decay between your teeth.
Remember, if you're pregnant, make sure to inform your dentist prior to having X-rays.
What Can I Do to Keep My Teeth and Gums Clean Between Visits?
To keep your mouth healthy between visits, your dentist will suggest you do the following:
Brush your teeth twice a day for two minutes.
Floss at least once a day.
Rinse with an antiseptic mouthwash.
Limit the amount of sugar and starch in your diet.
While at the dentist office, go ahead and schedule your next appointment.
By following these simple steps, you'll be on your way to a cleaner, healthier mouth!
About the Author
Dr. Gregory R. Sopel, DMD, attended St. Anselm's College for his undergraduate degree. He then went on to Tufts School of Dental Medicine and achieved his doctorate. After graduation, he pursued a General Practice Residency program while in the United States Army, working at Irwin Army Hospital in Fort Riley, KS. He spent 27 years in the military, and he served as a Lieutenant Colonel. Dr. Sopel is a proponent of conservative dentistry, and his main goal is to help his patients protect their natural teeth for as long as possible. Offering preventive services, he and his team look forward to helping you achieve a brighter, more beautiful smile. To learn more, contact us via the website or by calling (830) 598-5474.
Comments Off

on Your Dentist in Horseshoe Bay Shares What to Can Expect at Your Next Visit
No Comments
No comments yet.
RSS feed for comments on this post.
Sorry, the comment form is closed at this time.