April 2, 2019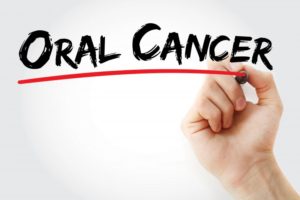 April is Oral Cancer Awareness Month. Although oral cancer isn't as common or widely talked about as other cancers, it can be just as fatal. In the United States, oral cancer claims one life every hour of every day. Out of the 53,000 people who are expected to be newly diagnosed this year, only 57 percent of them are likely to still be alive five years from now. Perhaps it's time to pay more attention to this form of cancer and one way we can reduce its high mortality rate—oral cancer screenings. In this post, learn three reasons that you should get an oral cancer screening with your dentist in Horseshoe Bay.
An oral cancer screening could save your life!
Believe it or not, oral cancer isn't especially difficult to diagnose and treat. So what makes it so hard to overcome? Far too often, oral cancer is found during the later stages of development. By that point, it has likely spread to other areas of the body, making treatment much more challenging and less effective. However, for those whose oral cancer is discovered and treated early, the chances of survival jump up to 90 percent. By having an oral cancer screening on a regular basis, you are more likely to detect oral cancer sooner rather than later, increasing your odds of successfully beating it.
An oral cancer screening is included in your routine, six-month dental visit.
Whether you're aware of it or not, you conveniently get an oral cancer screening at every dental checkup and cleaning appointment you have with your dentist. If you attend this visit twice a year, you already benefit from this screening without need to take any extra time out of your busy schedule for a separate appointment. If you haven't seen the dentist in a while, take the necessary steps to get back on track.
An oral cancer screening is quick and painless.
Unlike screenings for many other cancers, an oral cancer screening does not require a lot of time or involve painful or invasive procedures. In fact, your dentist can perform it within minutes and only barely makes contact with you. They start by visually examining the inside of your mouth, especially the soft and hard tissues, tongue, and gums for red or white patches, mysterious bumps or lumps, and areas where the tissue is thicker than elsewhere. Then, they gently feel your jaw, neck, and throat for any suspicious masses. That's it!
In the end, any slight inconvenience that an oral cancer screening presents is far outweighed by the potential benefits. In reality, with all these reasons in mind, why wouldn't you get an oral cancer screening regularly with your dentist? By being serious and proactive about your health, you can make it easier to enjoy many more years of a fulfilling life ahead.
About the Author
Dr. Gregory Sopel has nearly 40 years of oral healthcare experience, 27 of which were spent serving in the United States Army as a lieutenant colonel throughout the world. At Horseshoe Bay Dental, he and his staff provide conservative dental care for their patients, helping them keep their smiles happy and healthy for the long term. To make an appointment with him, you can call (830) 598-5474 or click here.
Comments Off

on 3 Reasons to Get an Oral Cancer Screening with Your Dentist in Horseshoe Bay
No Comments
No comments yet.
RSS feed for comments on this post.
Sorry, the comment form is closed at this time.